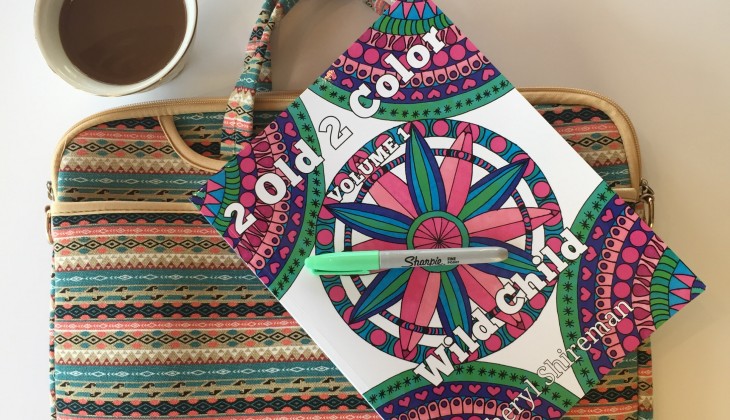 Perfect Bag for Adult Coloring Books and Art Supplies
I love this JBonest Bohemian Bag! Shortly after I published my first adult coloring book, 2 Old 2 Color: Wild Child, I sent a copy of the book and some markers to each of my daughters. After sending the books and markers, I started thinking they might appreciate a bag for storing the coloring book and markers. So, I decided to surprise them and send along a bag too. That sounds like a simple enough task, right? Just hop on the old Amazon website, browse bags and buy one that will hold a coloring book and some markers.
Well, it should be simple, but my girls are so into fashion that whenever I buy them clothing or any kind of accessory I am always worried they will hate it. One of them actually has a very popular fashion blog, so I was on thin ice. The bag not only had to look good, but it had to meet all of my more practical standards. It had to be attractive, have lots of storage space, be versatile, durable, and have a detachable shoulder strap.
I am happy to say the JBonest Boheiman Bag met all of my standards. So, now let's get to the review…
APPEARANCE AND SIZE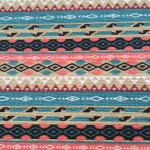 I love the pattern on this particular bag. It feels kind of groovy cool. Perhaps it's the Baby Boomer in me, but I think the blend of tan, turquoise, and coral is very attractive.
The size is also wonderful. We use the bag for coloring books and markers, but it will also easily hold a 15.6 inch lap, power cord and accessories. The size is also perfect for throwing in a few diapers, toys and baby wipes along with your coloring books and markers – perfect for the busy mom on her way to a play date. Why not get some coloring in with your gal pals why the little ones play?
STORAGE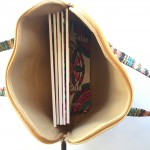 The center compartment is generous. This photo depicts five coloring books, but I could have easily put twice that many books into the bag. Obviously, a 15.6″ laptop would fit nicely. Or coloring books and some diapers! My oldest daughter has a 9 month old baby so I am always thinking of how she might use the bag.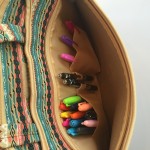 An outside compartment has lots of room for pens and, in my case, pretty markers! You could also easily put a cell phone or wallet in either of these pouches for quick access.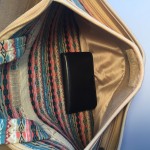 Another large outside storage pocket withe velcro closure gives you lots of options. If you were using this bag as a laptop case, you might want to store your power cord here.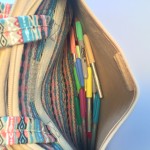 And yet another storage compartment with velcro closure.
SHOULDER STRAP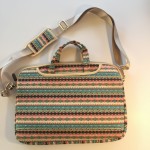 The JBonest Bohemian Bag also comes with a great padded and detachable shoulder strap. Love this feature!
And in case you are wondering, BOTH of my girls loved the bag! Score! They ranted about the bag and said it was "Soooo cute!" The problem was, the more they raved about the bag, the more I wanted one. Two weeks after I bought the bags for them, I bought one for myself. Trust me, you're going to want one. Versatile, reasonably priced (around $20), and oh so cute! If you don't like this color or pattern be sure to check out all of the other JBonest bags on this site because they are available in lots of colors and patterns!