Sharpie and Bic Mark-It Markers Longevity Test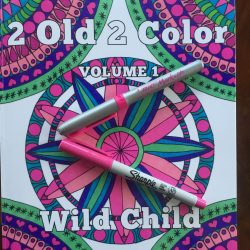 It's no secret that I love both Bic and Sharpie markers. Recently a reader of this blog complained that her Bic Mark-It markers did not last very long. This prompted me to want to know – Bic versus Sharpie markers which last longer? So I decided to find out. It was time for a head on test of Bic versus Sharpie makers. This is how I tested the Bic and Sharpie markers.
I chose a picture from my 2 Old 2 Color: Wild Child book to color with both markers.
 I used a Power Pink colored Sharpie from the Sharpie Color Burst collection
 I used a Fandango Pink colored Bic Mark-It, one of Bic's standard colors found in all of their marker packages
 I started coloring and actually timed the hours spent coloring
Here are the results…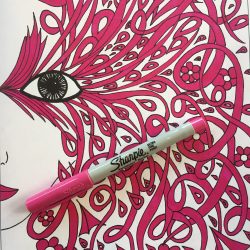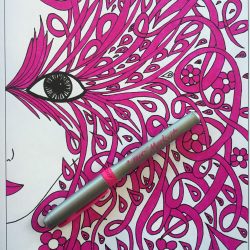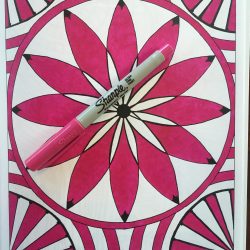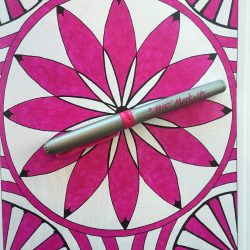 I wasn't sure how far I would get coloring a page with one marker. My guess was that I would get through one page and then part of another. I set a timer and started coloring. Both the Sharpie and Bic markers easily colored the first page. The second page was a little streaky and the tips seemed slightly drier with both markers. On the third page, the Sharpie marker lasted a bit longer and I was able to color images on the right side of the page before running out of ink. The Bic Mark-It marker ran out of ink just as I was finishing coloring the bottom left of the page.
Bic Versus Sharpie Markers – Who Wins?
RESULTS – The Sharpie marker lasted a little longer than the Bic marker. But not much longer. I ended up coloring for about 5 and a half hours with the Sharpie marker and 5 hours with the Bic marker.
COST – As of this writing, the Sharpie marker costs about 48 cents each (in a 24 pk) and the Bic Mark-It marker costs about 63 cents each. So, if you are cost conscious, or if you are just starting out coloring in adult coloring books, you might want to start with a nice set of Sharpies. If you're like me, however, soon you won't be able to resist the lovely colors found in the Bic Mark-It collection of markers. Either way, you will end up with a nice long-lasting marker.