Adult Coloring Book Art Supply Storage Case Akro-Mils 5905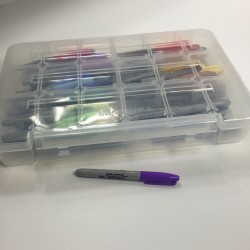 Art Supply Storage made simple! Economical and flexible, the Akro-Mills 5905 Storage Case is a great solution for storing adult coloring book supplies!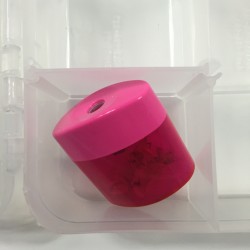 Fifteen Compartments! This storage case comes with plastic dividers so you can make as many as fifteen compartments. The smallest compartments are a nice size for pencil sharpeners, erasers, etc.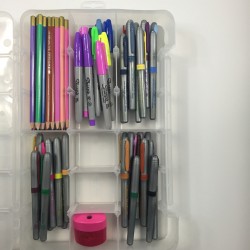 Mix It Up! In this configuration, I created five large marker sized compartments and three smaller compartments. The compartments are also long enough for colored pencils. This is great for times when your art supply storage needs change.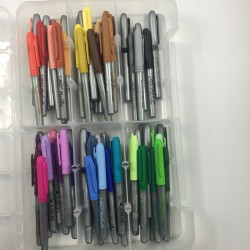 Perfect for Organizing by Color! Now divided into six equal sized compartments, the storage case depicted holds two 36 count packages of Bic Mark-It Markers (72 markers!) and has plenty of room for more.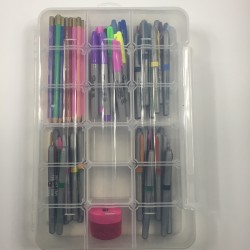 Click-Shut See-Through Lid! This easy close lid will keep your markers secure until you are ready to use them again.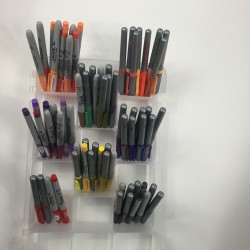 Removable Lid! If you prefer, you can also remove the lid and use the 15 compartments for stand up marker storage.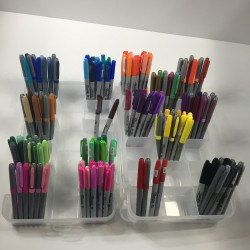 Lots of Storage! If you have an embarrassing amount of markers, you can put two storage cases side by side (or even 3). This is perfect for coloring on the couch!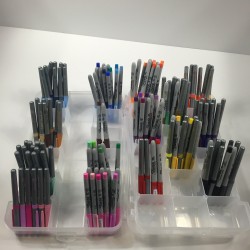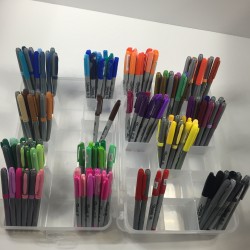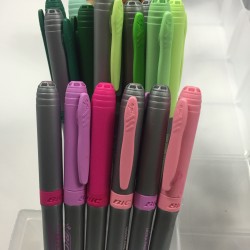 Great Point Down Storage! The problem with lots of storage solutions is that you cannot store your markers with the point down (to maximize ink flow). This case allows for point down storage for a huge amount of markers. I used two cases and sorted my Bic and Sharpie markers (almost 150 markers!) into different compartments by color and brand and still had empty compartments. The empty spaces create great visibility. When I am ready to color, I flip the markers over (lid up) to make the lids more visible. It takes less that a minute because I can grab an entire bunch of markers at once to flip them. When I'm done coloring for the day, I flip the markers back over with the points facing down. Couldn't be easier!