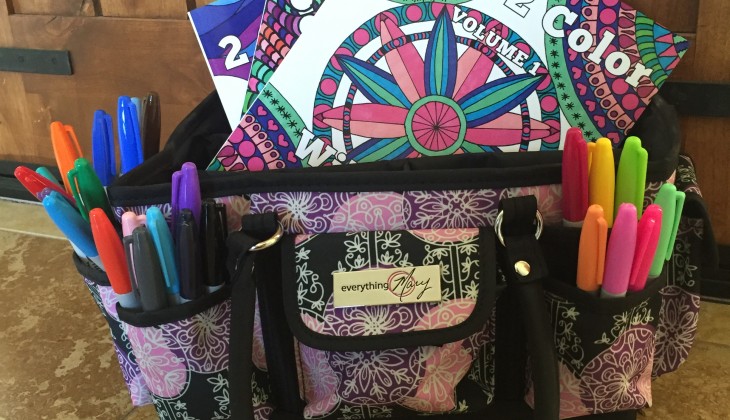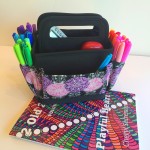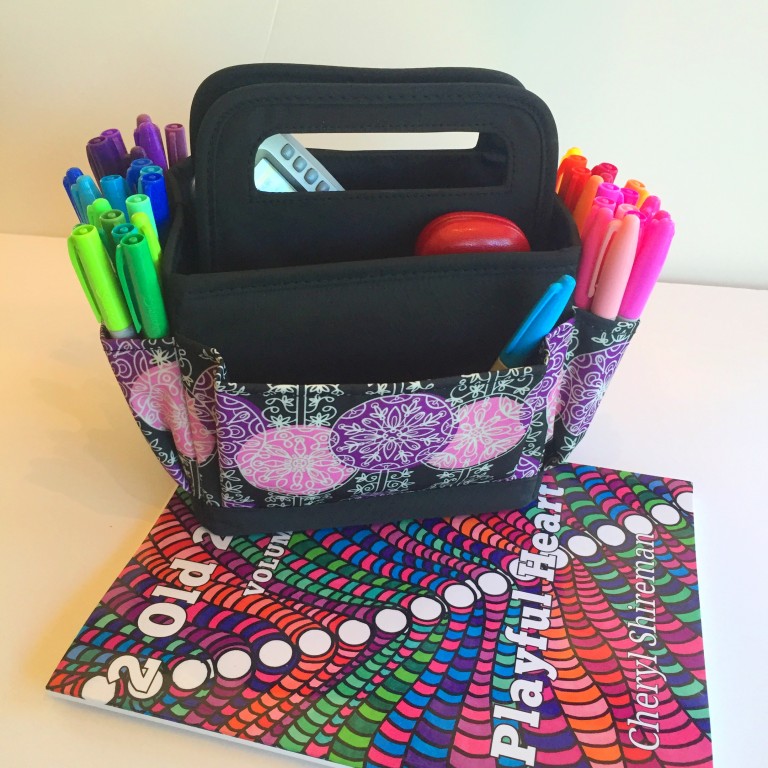 I recently reviewed the Medium Everything Mary Organizer. I found it to be a great little organizer for adult coloring book supplies. My only complaint is the tote is not large enough to also hold coloring books. If you only have one coloring book, this really is not much of an issue and the medium organizer will probably work great for you. If you have more than one coloring book, or even several (okay, guilty!), then the Deluxe Everything Mary Organizermight be more to your liking.
The front of the deluxe tote has three pouches and one flapped pouch.
The side pouches are very generous.
The back pouch is zippered.
One more flapped pouch and two more slots for more markers are on the final side.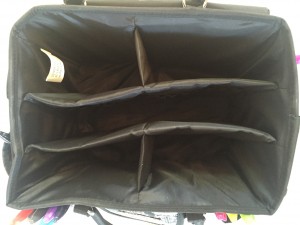 This will give you an idea of the generous storage space inside the tote. I placed three of my 2 Old 2 Color adult coloring books in the middle pouch and they did not even take up half of the room. This deluxe Everything Mary Deluxe Organizer definitely has lots of room for lots of books and art supplies!
Buy the Everything Mary Deluxe Organizer HERE
Buy the Everything Mary Medium-sized Organizer HERE